Saratoga Springs, New York Meetings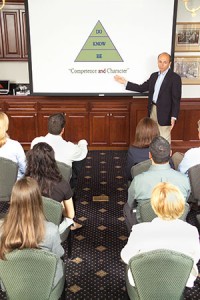 Bring your next upstate New York meetings or events to Saratoga Arms–where the charms of yesterday, meet the ideas of tomorrow.  A boutique Saratoga Springs hotel with the big picture in mind, Saratoga Arms does small meetings in grand style.
A family owned and operated 30 room property, located just 3 hours from New York City, Boston, and Montreal, Saratoga Arms runs on the belief that excellence lies in the details.  Combined with an intimate charm that no large hotel can match, it is no surprise that Saratoga Arms was awarded the TripAdvisor Certificate of Excellence.  It is this same attention to detail that you will receive when planning your event with us.
Whether it be a board/committee meeting or a company retreat, Saratoga Arms prides itself in being equipped to handle all of your needs.  From room setup and supplies, to breaks and meals, to activities and entertainment, you can focus on the task at hand while our dedicated and knowledgeable staff ensures your event runs smoothly. View our upstate York meeting rooms and let us help you plan the perfect meeting. View photos of our stunning upstate New York meeting venues and plan a conference to remember.
When your meeting deserves the very best, your first choice should be Saratoga Arms.  You can trust our team to make your next event an elegant success.